---
Height Adjustable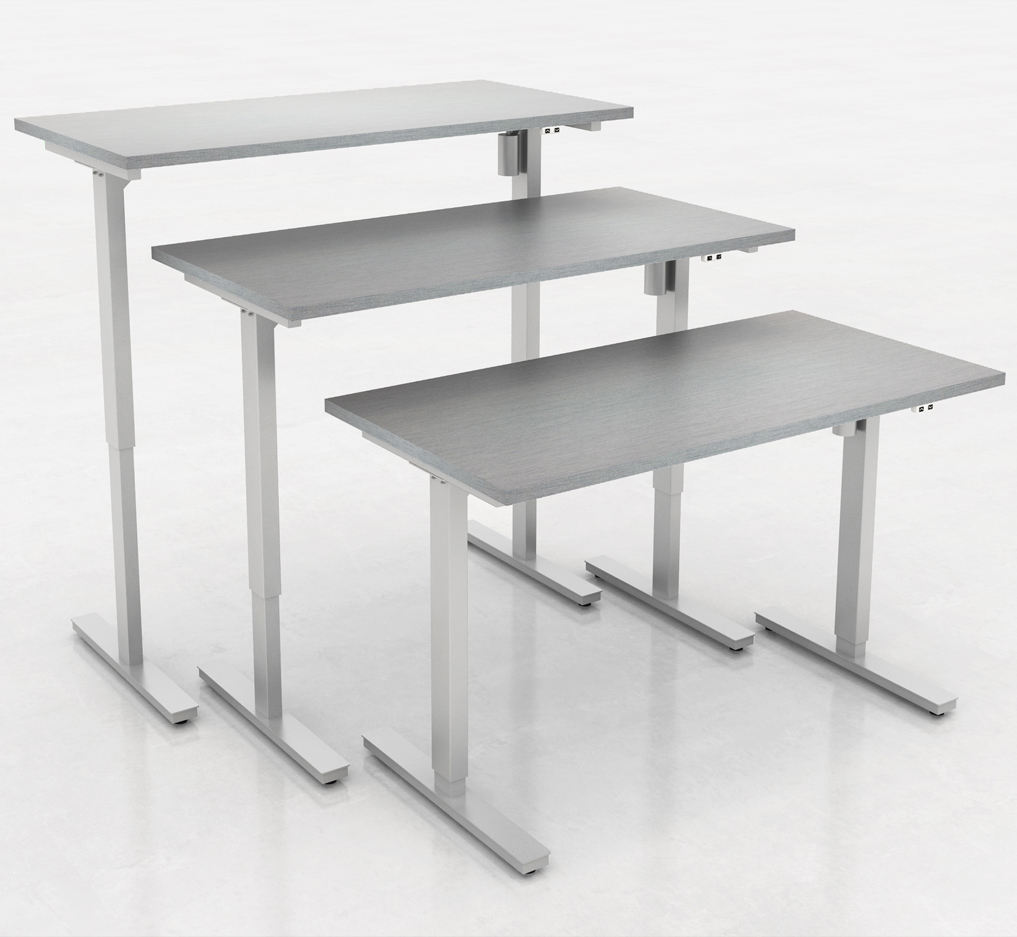 Intelligent Height Adjustable Desks.
Ergonomic experts everywhere agree the option of a sit-stand can make individuals more productive and efficient over long periods. Giving your staff the tools they need to be successful includes providing a comfortable and creative work environment. Our height adjustable tables are available in a number of configurations and hundreds of sizes. In addition height adjustable mechanisms can be fully integrated into our customized program.

Happiness Quotient
83% of participants reported feeling happier, less stressed after switching to sit-stand.

Reduced Aches & Pains
Changing to a sit-stand desk can reduce chronic pain by as much as 54% which can improve productivity, reduce neck and upper back physical discomforts and generate other health benefits.

Increased Motivation
Participants felt more motviated, focused and comfortable at work leading to an increase of overall work productivity.

Longer Life
Studies have shown by reducing sitting at work and combining a healthy lifestyle, there can be an estimated life expectancy gain, of up to two years.